The world of technological advances is incredible in many ways, but can be difficult to keep up with when it comes to your business marketing endeavors.
While you have probably already considered basic search engine optimization into your pages, you have probably not optimized for voice search. However, if you don't start taking these queries seriously, you could be missing out on important opportunities.
Folks today are using their voice with both computers and mobile devices, which is important for modern businesses to understand. The ease of speaking to Siri or one of the other automated systems is on the rise, as is the number of folks making the transition. However, people use these programs in different ways that regular search queries.
If you want to understand how folks use these systems, check them out for yourself. No, you don't have to purchase and use them all. Read the guides and suggestions provided by the company for use. These tutorials are the way that consumers will learn to use the products and can give you valuable insight into the types of queries they are likely to make.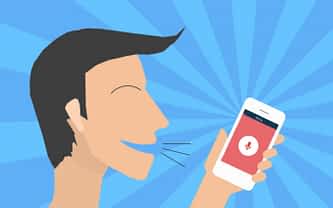 For instance, long-tail keywords are likely to increase along with voice searches. This is because it is much easier to use longer words, phrases and even questions than it is to type them. Most folks will only bother with the most relevant facts when typing but have no problem vocalizing their needs.
The relevance of local optimization becomes even higher if you want to get the mobile-using consumers in your area to find and visit your brick-and-mortar establishment.
By providing all of the information regarding your location in the correct places, Google and the other voice search systems will rank your site better. An incomplete profile can be a devastating blow to your business.
People use voice search much like they would speak to a friend because the systems are designed that way. This means that you can use the question and answer format for posts regularly that will be found by people seeking these answers. However, it is important that you help the search engines understand the information so that it shows up in the proper context.
When people are using the voice searches, they don't have to continue entering some of the information related to the search.
For instance, if the first question was about a particular singer, the next might ask when they are going on tour without giving the name. By understanding the previous question, the program can deduce the meaning of the next one.
All of your content should be optimized for mobile searches, but it becomes even more important when used in conjunction with voice searches. Along with your other SEO efforts, you can make a great impact on a number of visitors who find your site via their online queries.
Keeping up with these changes now will give you a step ahead of your competitors and boost your business and brand recognition!